I'm not shocked to meet star athletes whose public and private personas differ. They're simply star athletes until proven otherwise.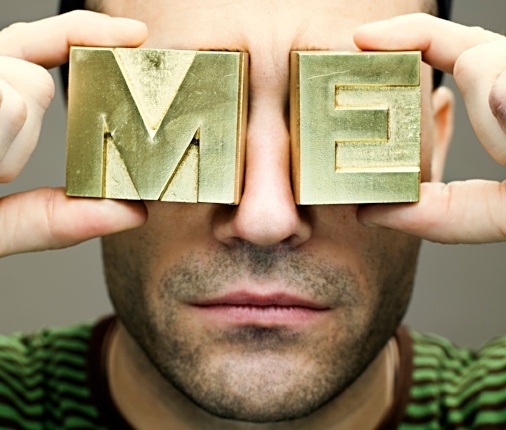 I was at the Olympics a number of years ago, and I had tickets to all of the major events every day of the games. At the basketball venue one day I saw one of the game's luminaries who had recently retired from a very successful career in the NBA. He and some others were the commentary team for a major U.S. network. As the game wrapped up I saw that not only was this former NBA star available, he was also accessible. Summoning up my courage, I approached him, told him that I was a major fan and asked for his autograph on a souvenir program that I thrust forward. Without skipping a beat, he told me that he knew what would happen to the program as soon as he had signed it. I would put it aside and ultimately lose it and then his effort to give me the autograph would be wasted. I thought that he was joking so I kept my program extended. He looked at me with disdain and turned away.
I stared at him in disbelief. Here was a major NBA star, a name that virtually everyone would recognize, someone with a positive public persona who, in a private moment with a young fan, showed himself to be self-centered, selfish and prickly. I continued to observe him throughout the rest of the basketball games as he commentated for the TV feed. He appeared not just affable but very approachable. He laughed easily and he appeared to make his colleagues comfortable and relaxed. His expert commentary was spot on as far as I could tell.
Welcome with open arms
A couple of years after that I was in an Eastern bloc country, playing against some local club teams when our coach happened to recognize a man sitting in the bleachers behind one of the club teams. The man was a teammate of that same former NBA star from the Olympics, someone of at least equal, if not greater, stature and also recently retired. Our coach encouraged us to go over and ask him if he was indeed the person we thought. With a smile on his face and a welcoming gesture, the man acknowledged his identity and seemed truly delighted to be recognized. He asked who we were and then said that we needed to bring our whole team over to take a picture with him.
Contrasting experiences
These two experiences with former NBA stars could not have been more different. One man was gracious and generous. He expressed interest in us and wanted to know our story. The other was aloof and indifferent and couldn't have been less interested in interacting. One interaction was positive – I still have the photo of one NBA star with me and my team in the middle of nowhere, a big smile on his face, apparently happy and engaged with a team of little or no importance. The other was completely negative – the memory of the rejection and dismissal crystal-clear in my mind.
True colors
I can only imagine that these experiences really represent the nature of the two men, who they are as people, not basketball players. I know my mistake in approaching the commentator at the Olympics. I thought that I knew him from the face that he showed publicly. I thought that he was a warm and friendly individual because that was the face that he put forward on TV, whether commentating or in an interview. In reality, he was simply acting, doing and saying what he needed to in the role of the moment. With the cameras off and his public persona turned off, he was unmasked as a man with an overdeveloped sense of self-importance.
I have never forgotten these experiences, and my new expectations of people have been just that – of individuals, not of NBA stars. I care more for individuals who are happy and not all caught up in their public images. I have lowered my expectations. I think of star athletes as just that – star athletes. I don't have any expectations that they are well-rounded individuals with perspectives on anything outside basketball or sports. That means that when I come across someone who is genuine and engaging, I am pleasantly surprised. I am also no longer shocked to meet star athletes who simply do not measure up as people.