Thinking about things from someone else's perspective has always been my practice. Human resources does not conjure up a positive image and it doesn't adequately express services that the function provides.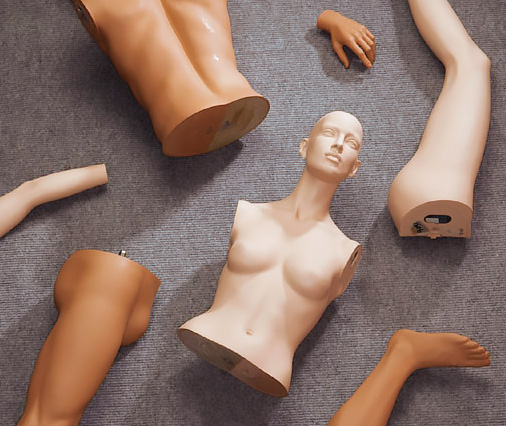 A function name that has long rubbed me the wrong way is human resources. If I put on my cynic's hat (and I presume that many staff wear one to work every day), I hear and see nothing but a company putting me in my place. I'm a resource to be used, perhaps used up. I'm an asset to be deployed on projects as coldly as one might dedicate a machine or choose to deploy an ERP system. It doesn't border on derogatory to me – it is completely derogatory, totally one-sided from an employer's perspective with no regard to the support that staff routinely get from the function. Human seems cold and distant and somewhat pretentious. Add resources to human and it speaks volumes to how little thought has been given to the actual humans in the equation.
HR functions
But think about HR functions and they are so much more than using or applying human resources. HR develops people and their skills by creating meaningful learning and career opportunities. HR administers benefit plans that staff will draw on in times of need. HR also recruits the people with the knowledge, skills and attitudes needed in a business to grow and thrive.
What's in a name?
When I had an opportunity to start with a blank sheet of paper in a business, we called the HR function people services (PS for short) to resolve the one-sided connotation of resources and to truly get at the two-way relationship between staff in the company and the function that looked after staff matters specifically. At the time that we started the practice, I can't say that I had ever seen the expression before, but it resonated with me and we pushed forward in spite of little in the way of external validation of the expression. People challenged us on the point, including HR practitioners who were proud of their additional designations that included HR in them (e.g., CHRP), but we stayed the course.
Positive reception – over time
Bit by bit we have made progress in what has felt a little like swimming against the tide through the years. At Byye we have people who have applied for positions with us saying that they appreciate that we are a different kind of company because our VP of the function carries the title VP, people services and culture. Good. We're glad that they get that we think about things from everyone's perspective and not just the company's.
I am just enough of an optimist that I think that people will look back on these HR years and wonder what people were thinking with the name in the first place and then why it lasted so long. Perhaps they'll shrug off the 30 or so years and see the latest and greatest progress that has been made where work really is about the people and how their alignment with the mission, vision and values holds the secret to accomplishing great times and changing the world in a meaningful way. They will see that the journey through time, even with an ill-fitting name, produced some major steps forward until finally people got the name right.
Will that name be people services? I don't know. I just know that it won't be human resources.