Through the years I saw a friend imprison himself in guilt over actions that he took to save his own life as a young man facing impossible choices. As a consequence, I vowed to be easier on myself on my own less-than-perfect journey through life.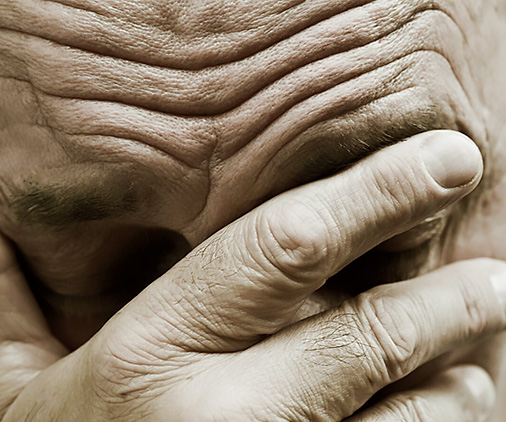 Years ago when I was walking through the student residence at my new university, I noticed an art gallery. This was truly an unusual thing to see, so I took a quick detour to look around. Inside I saw a wonderful collection of paintings gracing the walls. As I walked around a short, barrel-chested man came up to me, introduced himself as Bob and asked if he could show me around. He did so quickly as I had little time to spare. I appreciated the quick introduction and told him that I would come back.
Getting acquainted
True to my word I went back when I had more time to spend, and Bob gave me a longer, more detailed tour of the treasures in the gallery. Over the weeks that followed, I started to drop in just to say hello and have a quick exchange. As time moved on, Bob started to talk to me about things that mattered to him, including his early childhood in Germany. He had a lovely accent and great stories, so I really enjoyed my time with him.
Tough memories
One day Bob pulled out an old uniform from his office and told me about being in the German army during the Second World War. He showed me the bullet hole in his breast pocket and talked about confronting an Allied soldier and being shot in the chest at point-blank range. He said that he had fallen down and was certain that he was dead, but he didn't feel dead. In fact, he didn't feel anything at all. He opened his eyes and saw the Allied soldier standing over him, and he knew that he was alive. It was immediately apparent that his small notebook in his breast pocket had stopped the bullet and he had suffered no harm – other than to his ego for falling down and thinking he was dead. Bob spent the rest of the war in a POW camp.
We talked a lot about Bob's thoughts about being in the war and what it meant to him to be in the Hitler Youth. At first he had accepted much of the information that was shared at their meetings, but later he knew it to be propaganda and wanted nothing to do with it or the group. He talked about the shame that he felt for being in the army and killing Allied soldiers, wracked with guilt about what he did to save himself in a cause that he did not support.
I did the only thing that I could do and that was listen and ask questions, probing in areas where Bob seemed to give me permission. His reflection and agony were apparent, and listening to what he had to say and how he said it deeply impacted me over the years that I knew him at university.
Connecting
Later when business travel took me back to the city, I would connect with Bob. I was delighted to see that he had become an artist himself, something that he had put on the back burner for many years. On one trip he presented me with a very small framed painting that I just loved (and still have), small enough to be tucked away in my luggage for my trip home. He had started a commercial gallery where he sold the works of other artists – a small gallery whose name came from his childhood Germany. He enjoyed his work and a quiet life.
Haunting image
On the last trip that I saw Bob, we had dinner at his apartment. He had closed his gallery and was retired. After a simple dinner we sat down to talk the deep talks that had come to define our relationship. It was soon clear that he was deeply troubled about the same things that had troubled him for many years. He talked and cried, and I held and comforted him as best I could. He told me that he was no longer truly able to sleep and that he would paint at all hours of the night in lieu of sleeping. Hoping to get Bob to talk about something in a positive way, I asked him to show me his paintings. He took me to his studio upstairs, and I was not prepared for what I saw. There in front of me on the easel, on the floor, on his chair, propped up against books and lying flat on his desk was the same haunting image painted over and over again – a skeleton draped over a cross marking a grave. The brown, black and gray colors he used gave the paintings an eeriness that couldn't be mistaken. It was at that time that I understood the depth of anguish that he felt.
Living with regret
Bob and I spent a lot of time together that night and through the years. He was a simple man in many ways, bearing complex burdens from his youth. He faced his demons daily and never was truly free of them. He lived his regrets and was deeply remorseful. He never forgave himself for the actions on the battlefield in his youth. If anyone had met Bob casually in a social setting they would have found him an engaging and entertaining man, but one who did not suffer fools gladly. There was no outward manifestation of the inner turmoil except to a limited few.
Lessons learned
Bob brought a lot of things to my consciousness that were often not just hard to talk about but difficult to even think about. He showed me the prison that he had made for himself and within which he willingly served a self-imposed sentence. I saw him live his life in dramatically different ways in public and in private. In him I saw someone do the best that he could for everyone but himself.
Because of Bob I vowed to be just a little easier on myself, to forgive myself as I made my way through life in a less-than-perfect fashion.