National treasures shouldn't be thought of as just buildings and natural wonders, but should also include people, in particular, children.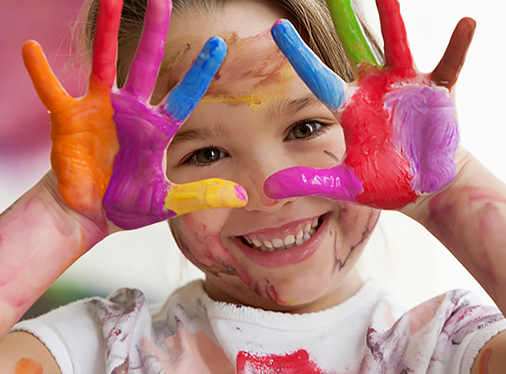 I feel very fortunate to have traveled many, many places around the world. Most of that travel has been for business purposes, so I have sampled versus deeply explored many places. In time, I would like to revisit many places so that I could have that deeper understanding I desire. I am interested in architecture and history so I like to visit places, but the thing that always has interested me the most is the people – people of all ages.
Natural beauty galore
One of the questions that I have asked in many locales is what people consider to be their national treasures. As you might imagine, I have received a wide range of answers. In China, I have heard about the Great Wall, the Forbidden City and the Ming Tombs. In Paris, it's the Eiffel Tower. Londoners have identified Big Ben and, more recently, the London Eye. In New York, the list is long, because after all it is New York. In other lower profile locations, I have been delighted to learn about special places and see natural beauty galore.
Getting people talking
On the surface, all of the answers have seemed very normal, and the places have indeed been visually beautiful or culturally or historically important. It was an effective question to get people talking, particularly in cities where I had little advance knowledge of the place. As anyone who meets people for a living will know, having some tried and true ice breakers is always a good thing.
Hopes and dreams
It was only after I began to think about what no one told me did I realize what was missing from the equation. No one ever said our children. Within families it is a given that the birth of a child is an enormous event that is both highly anticipated and celebrated. Children carry a family's dreams, hopes and expectations that they will grow and develop into confident, happy and productive adults with families of their own. In aggregate, a country's children carry even bigger hopes and dreams because it is on their shoulders that a country will be carried into the future.
How might we think differently if we took the approach that children are indeed our national treasures?
Points to ponder
Would we talk about the responsibility that we all have for our country's children – their education, health and safety? Would we think about the whole child and how services for their well-being and development were unified and targeted for greatest advantage? Would our national leaders see education and health care as their portfolio responsibility? Would we care about birth rates and healthy births?
I don't know the answers, but these are questions that we all could consider. Our collective answers could prompt us to think differently about our future and what we can do to bring out the best in our children.