We once had a vice president of North American sales at SMART Technologies, named John Deutsch, who couldn't have been more suited to his role. He knew how to sell products like no one else I knew. And he did it through being authentic and engaging meaningfully with customers and prospects.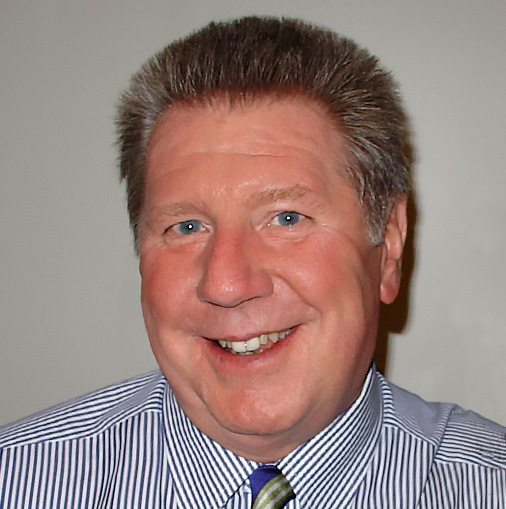 John was larger than life in many ways. Earlier in his career he had been charged with winding down the Wang word processor product, giving it a dignified end of life. John did the unthinkable and with him in charge, sales actually increased. He could sell water to a drowning man.
Colorful expressions
We were fortunate that John joined us. He had a wonderful disposition for building a team that had to evangelize a new product in a whole new product category. John injected spirit into his team and people loved to work for him. He coined expressions like "Toss with the boss" for a deep-sea fishing trip that he held in conjunction with his NA sales meeting at the beach (John and his wife lived close to the North Carolina coast, and the beach was a favorite meeting location) and "Year of the rear" as the battle cry for his team to propel the sales of rear projection SMART Board interactive whiteboards. He was nothing if not colorful.
A real showman
Early on in the introduction of our products to the market we exhibited at Comdex, a once-large show in Las Vegas that had more than 200,000 attendees. John was a real showman, so he was as usual the main demonstrator. There was excellent traffic to the booth, meaning that a lot of people were stopping to understand more about what we were exhibiting, and a lot of that traffic had to do with John.
The first day I moved to a good vantage point to see what John was doing to draw a crowd, and then I saw it. John had written a small note on one of the SMART Board interactive whiteboards that said "Kisses $1." John would speak to a woman for a minute or two and then reach into his pocket and pull out a roll of one-dollar bills, peel one off, give it to the woman and then kiss her. John wasn't selling kisses – he was buying them – and this had the women lining up and loving the attention.
The banana tool
The next day John grabbed a banana as we left breakfast, and sure enough later in the day he was using it in the booth. In the midst of a very serious demonstration, John would reach into his inside pocket and pull out the banana and use it to highlight in yellow on the board. John was making a serious point that our product didn't require any special tools – hey, even a banana would work.
With one hand John made a great flourish with the banana. With the other hand he removed a pen from the pen tray. He had already set that slot for a yellow highlighter, so when he wrote on the board with the banana, it was indeed a yellow highlighter. Gasps would come from the crowd, and it likely was a miracle that someone didn't faint. John always explained what he had done, and the audience had a good laugh at their own gullibility.
Magic tricks
On the third day I came back to the booth to find a long line of women holding hands, snaking back from our booth. There came John, striding down the line talking to his followers, telling them that they were going to try to set a new world record for how far the pen could be out of the pen tray and still write on the board. This, of course, was pure nonsense – there were optical sensors in the pen tray slots that detected the removal of a pen. Any touch on the board after a pen tool was removed would write in the color of the selected pen. A great shriek went up when John declared a new world record, and the women eagerly crowded around the booth to hear the real story about what our product could do in the classroom – and they didn't mind one bit the joke that had just been played on them.
Authenticity
You might wonder what I learned from watching John and how that might have changed my demonstrations. First, there was only one John. What he did fit his personality to a tee – he was himself with customers and prospects, and no one would look or seem authentic copying him. Second, he loved people and he believed in what he did. Both of those things showed in all of his interactions. People warmed to him quickly and remembered him for a long time. Perhaps most important was that selling was about having meaningful conversations and interactions with people, not just giving them a sales pitch and hurrying them along.
A company is made up of people and people have their stories, some more than others. John Deutsch was one where the stories are almost endless.