Teachers today require multiple options to learn how to use new products. Investing in professional development will pay off by maximizing use of products for both teachers and students.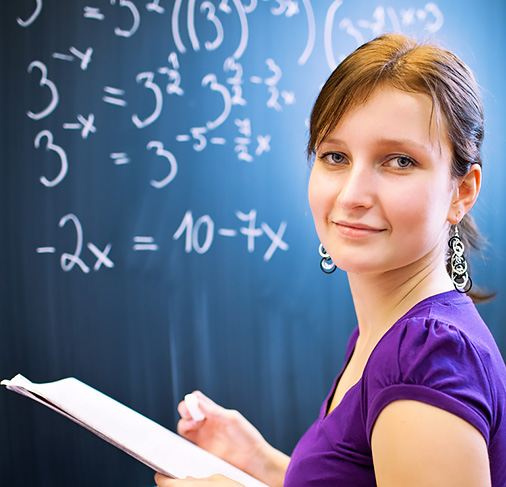 Like everyone today, teachers must routinely learn new skills. In particular as new technology products are added to their classrooms, teachers are required to learn the powerful features and functions as well as the appropriate way of applying the products in everyday teaching and learning situations.
Learning styles
Not everyone learns in the same way, so multiple learning opportunities and strategies are required for teacher groups. These activities must accommodate a variety of learning styles, satisfying those who like to learn on their own and those who learn best in a more structured environment.
For adventurous teachers, often exploring the software will deliver a good understanding of the features and functions. As teachers have become stronger users of computers in their personal lives, their ability to pick up new applications quickly has improved. More teachers feel comfortable with exploration as a way of getting started.
Online training resources
Many types of training materials are available online, including
Videos from the manufacturers and developers on a variety of sites and channels
Quick reference guides
Tutorials in a variety of formats
Professional development options
Many companies today provide free 30- to 60-minute webinars or online training sessions on a variety of topics to allow for just-in-time professional development (PD). These sessions are bite-size and can be offered regularly to allow teacher participation. These online sessions allow participants to see and hear what the instructor is discussing, and participants are able to ask questions.
Train-the-trainer sessions are most typically offered for a fee and enable district-level staff to become sufficiently knowledgeable to train their teachers on the products.
For some major activities, a significant amount of PD works best. It is not unheard of for some extended summer sessions to be three or more weeks in duration and provide multiple learning activities to allow teachers to embed what they learn into their everyday practice.
Sharing skills and techniques
Embedding new skills often means sharing with fellow teachers both technical skills and the application of those skills and techniques to use in various situations. Professional learning communities in schools and districts are often the answer.
Teachers model good practice for fellow teachers on a variety of channels including TeacherTube, YouTube and other emerging sites. These materials and interactions provide mentorship for teachers who are new to the products in the classroom or need a question answered.
Training for students
Sharing the knowledge of some of the software functionality with students can help make the use of the tool natural. Not only do most children have an aptitude for technology, they also take a great deal of pride in being able to actively participate in class and assist their teachers. An article I wrote a few years ago, Realizing a teaching and learning dream, explored the concept of how much learning teachers do to enjoy and excel at the profession. Obviously, continually learning benefits both students and teachers.
Having the time
Whatever a teacher's learning style, the available training opportunities should target mastery level skill development with the new products. Experimentation, sharing, reflecting, reinforcing – they are all part of the learning experience that teachers need. They require an investment in time for PD and appropriate planning to deliver the intended results.
Budgeting hard costs
It is important to budget sufficiently for ongoing teacher PD. It increasingly seems that teachers learn how to use a technology product's basic features and functions easily. What takes more time to develop is the strategy around the use of the new products. For example, with iPad initiatives, teachers are presented with innumerable possibilities, but what they really want to know is what works to engage students in small group and individual activities. What types of learning activities need to be set up for in-class work? Deep answers to their questions require time for experimentation with various approaches and discussion with colleagues.
Want a rule of thumb? Budget PD at 25 to 33% of the cost of new hardware or hardware and software combinations. For software only, it is a little more complex as software may be acquired as a service with an annual subscription or through the purchase of a license. In these cases, it could be that the PD time and hard costs could exceed the software cost by multiple times.
The bottom line is that there is no more expensive a product than the one that doesn't get used or that gets used poorly and does not deliver an impact on learning outcomes. To maximize the value in use of any technology product, ensure that there is adequate time and money planned for teacher professional development.