From difficult beginnings to struggles with accelerating growth and competition, SMART was always more than taking a novel idea and making it into a successful product. It was a higher calling to change the world.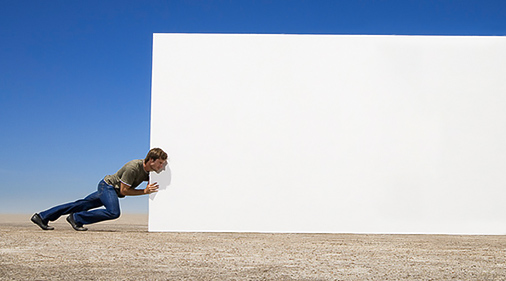 In March 2007 my husband, Dave Martin, and I received a summons to the UK. Scant details were provided, but the request was clear – we just had to be in Birmingham for an event on a Friday evening. To our great delight Dave received the Outstanding Achievement Award at the British Education Suppliers Association's (BESA) annual Education Resource Awards event for his invention of the interactive whiteboard that has changed and is changing the face of education in so many countries around the world.
As the presenter spoke to the assembled crowd, he gave credit to the central role that the interactive whiteboard has played in pulling substantial amounts of technology into the classroom and forever changing education as we know it at the start of the 21st century.
In announcing the 2007 Outstanding Achievement Award, Ray Barker, the director of BESA, said that Dave "can truly be said to have changed the nature of education. He launched the very first interactive whiteboard in 1991 and since then has worked to develop more innovative products to make the classroom exciting and learning easier."
A rocky start
In the very early days, Dave and I faced an extremely troubling time in the business. SMART had been insolvent for quite a long time (and it is very stressful running a business that is hanging on by a thread). One night we sat in the solarium in our condo and faced the brutal reality of a hopeless situation. As the sun set and the room became gradually dark, we talked in earnest about what we should do with SMART. Should we keep struggling and juggling receivables and payables from one pay day to the next? Or should we fold our tent and move on to something else knowing that we had given SMART and the interactive whiteboard our best shot?
Our bankers were certainly grumbling that the business was on a shaky footing – and with good reason. Our accountants and lawyers were pragmatic and didn't mince words about our condition. They talked to us about what bankruptcy would mean and how the company might come out of it (or not).
It was virtually dark in the room when one of us said the fateful words – we wanted to stick with the company and have our products in every classroom, meeting room and boardroom around the world – literally everywhere that people gathered together to learn and collaborate. That statement seemed like such an outrageous vision given our financial position at the time that we both simultaneously burst out laughing. We laughed for some time and soon regained our optimism, commitment and resolve to carry on no matter how bleak the outlook was at that moment.
Bringing the vision to life
Today SMART has moved well beyond struggling to roaring growth as we satisfy accelerating demand around the world. We continue to add to the interactive whiteboard product, with new models of the board and new versions of the software. We offer accessories and complementary products for an experience that engages and captivates everyone in the classroom.
Slowly but surely, the vision that we had so many years ago is taking shape in classrooms, meetings rooms and boardrooms around the world. For us, it is like the bud of a flower that is just beginning to open – there is just enough detail to allow us to catch a glimpse of the future.
A higher calling
It's very clear to us each day as we come to work that we are doing something with vision and purpose – we're changing the way that the world learns and works. This is a higher-order calling, something that energizes everyone at SMART. It gives us purpose and commits us to listening to and delivering solutions for our customers in all types of organizations around the world.
If you ask Dave, it's a very simple proposition. Develop a novel idea and work to make it a reality. Dream big and imagine where technology capability will be in the future and drive to that point. Appreciate the limits today but work around them to get to where you need to be. Talk to customers to gain their insights and create a vision for them. Iterate until you get the products right.
And that's how SMART is going about changing the way that the people everywhere work and learn.